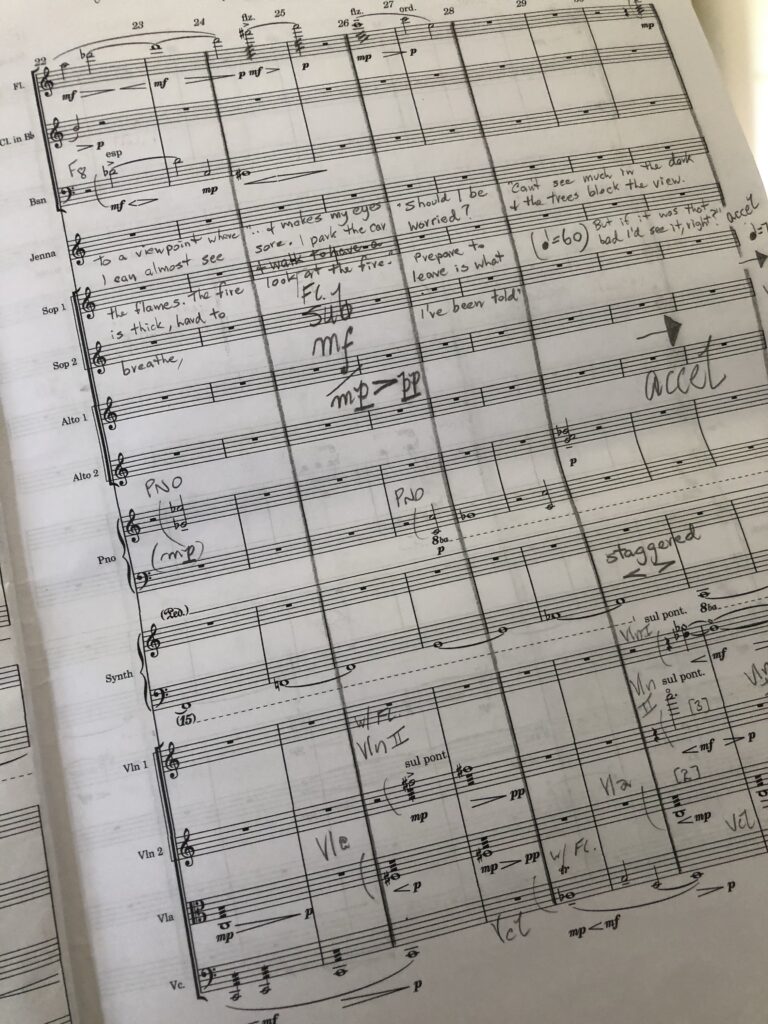 Over sixteen hours of work, four hours today of marking up and adding updates, of score prep that's been going on during my gradually shrinking spare hours this week.
…now I've just got to learn the thing!
Next Saturday, the opening scene of Spirit Orphan will have its first performance, as part of the Brisbane Music Festival. Please come and see this collaboration between Corrina Bonshek and Jenna Robertson.
#conductor #conducting #orchestra #opera #bushfiresaustralia #newaustralianmusic #newmusic