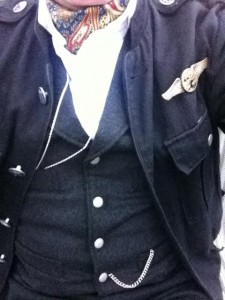 Colonel Terry Steven Thomas Featherstonehaugh-Bumleigh (Ret.), is the great-grandson and cousin (due to an space-time incident involving a hyper-gyro agitator) of the legendary Sir Stuart Ware-Armitage: Air-Knight of the famous 1st Aero-Mechanised Fuseliers Brigade, who were the victors of the Battle of the Skycopters at Kempt.
Colonel F-B, now retired and working as a Parsecular Mechanisation Consultant and Solar Surveyor, was the Officer in Charge of the 2nd Hummersmit Hyper-Air Machine Squadron, who honorably accounted for themselves at the Battle of Placebe, the Winged Electro-Tri-ped Onslaught at Therbo, and the Air-Seige of Forani.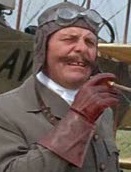 With the aid of his Steambone,Colonel F-B joins Praxis Axis on their quest for electro-acoustical sensibilities, with its aims to evoke the Harmony of the Spheres, and the fiery
sound waves of Sol.