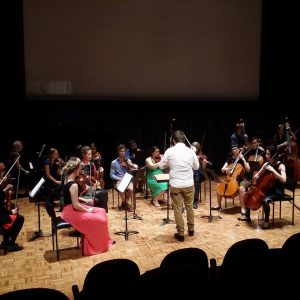 September seems to be for me the month for important performance anniversaries, several of which I had undertaken with the Ady Ensemble.
It's hard to believe that it was one year ago today that the Ady Ensemble gave the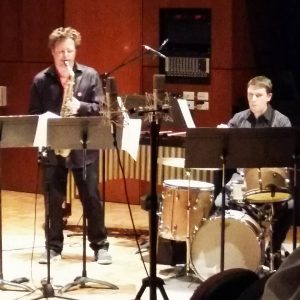 first mainland Australia performance of Eddie Sauter's, "Focus", at the Ian Hanger Recital Hall in the Queensland Conservatorium of Music. Written for Stan Getz back in 1961, Marty Kay, along with our 'second soloist', Dave Kemp, gave a great account of themselves with this classic work from the Third-Stream genre.
Extraordinary concert Adrian Head!!!! Needed another 2 hours of that!!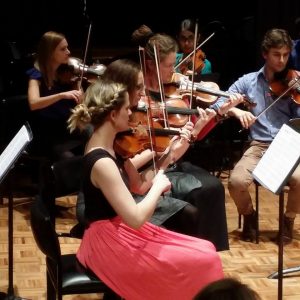 Of course, it would not have happened without the collected and individual efforts of the members of the Ady Ensemble, especially their Concertmaster, Alison Brown. Mounting a performance of this work had been something in the pipeline for me since I first heard the work in full back in 1997, but I'd known some of the movements even further back in time, when by chance I came across them and other works that Stan Getz had recorded with strings- something that his unique Tenor Saxophone sound lend itself to, and which Eddie Sauter and others made great use of.
What a wonderful performance by all the orchestra. Your arrangement of these pieces was so well done that I was captured from the moment the music started. Just Fantastic.
Thank you to all involved again, and a special thanks to those who came and supported the performing of works such as this and the transcriptions from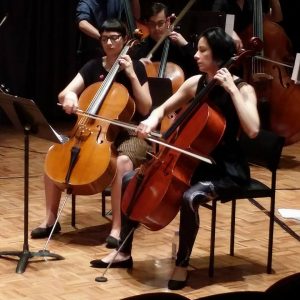 Ligeti's 'Musica Ricercata' which received their first airing on the night. Works such as these do not get many performances in Brisbane, but they are important works, and their presence in the local music scene, albeit only briefly, adds to the richness of that fabric.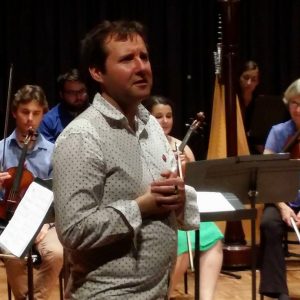 Awesome concert Ady and crew! Well done…
(Photos courtesy of David Layden)