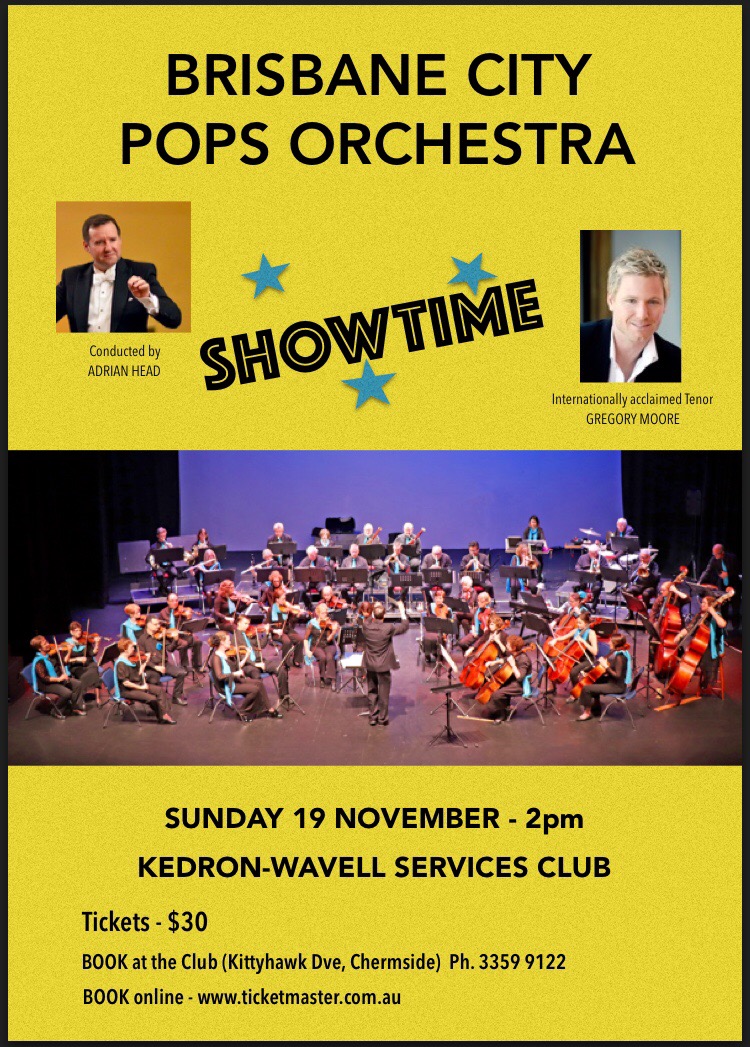 Please join the Brisbane City Pops and yours truly as we perform a selection of tunes ranging from Irving Berlin, Frank Sinatra, Strauss' "Emperor Waltz", and "The Man from Snowy River" to name a few. Special guests Gregory Moore and Martin Daubney. 
Sunday 12th November 2017 at 2pm
Schonell Theatre, The University of Queensland
Adults $26, Concessions $23, Students $12, children under 5 years FREE!
Ample free parking available next to the Schonell Theatre. Complimentary programs and post-concert refreshments are also provided!
Tickets for Schonell Theatre concerts may be purchased by calling Maree Williamson on (07) 3378 2384.
Sunday 19th November 2017 at 2pm
Kedron-Wavell Services Club, Kittyhawk Drive. Chermside
Bookings – ph 3359 9122 or online ticketmaster.com.au ($30)
All the best,
Adrian